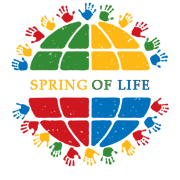 Spring of Life is an education support program for 240 at risk children – mainly Syrian refugee children – aged 6 to 12 years. It is based in Bourj Hammoud, Beirut, Lebanon. The project is working among the most disadvantaged children of Beirut.
The aim of the programme is to prevent the children from abandoning school and becoming delinquent because they feel they are failing in their education. Instead the programme supports them in their academic studies through a remedial homework programme so that the children are able to achieve success in a traditional school setting and go on to secondary education.
The 240 children are divided into 3 groups of 80, and subdivided into classes of 20. Each class is led by a qualified teacher and each child has their own desk. The classes last for 2 hours each day during which time the children do the homework given by their Lebanese school under the guidance of the teacher. Many times they will initially not understand their homework because it is in English or French, which is not their first language. Most are Syrian refugees whose mother tongue is the Syrian dialect of Arabic.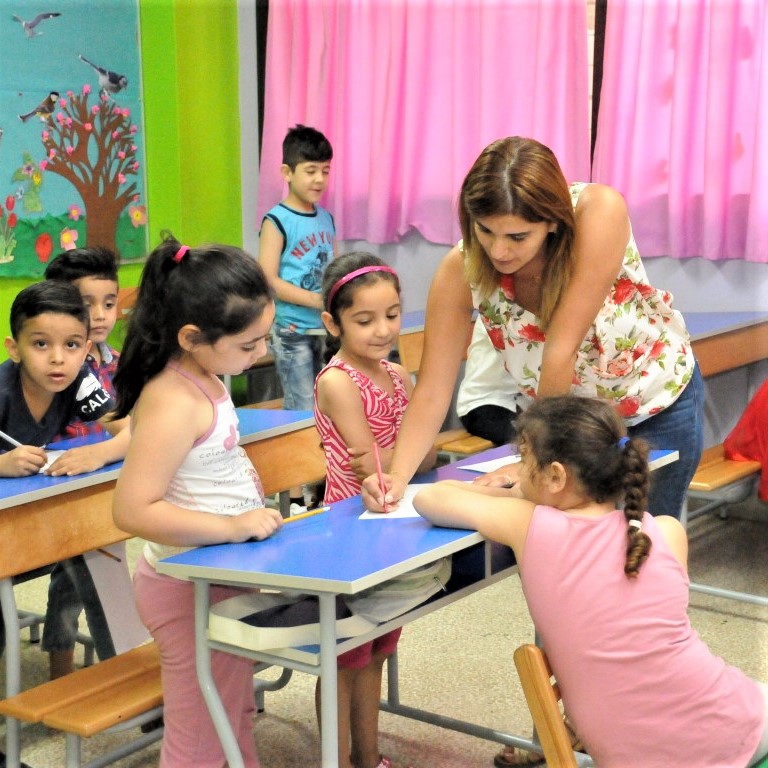 In addition, they receive half an hour of life skills lesson each day to help them overcome difficult experiences, and difficult home lives. The centre provides a safe place to play, to interact with peers and adults, and a place of laughter to relieve their spirits. The aim is always to send them home with peace of mind, that they have done their homework and are on top of their studies. In a stressful environment, where most of the families are refugees who struggle constantly with financial and identity problems, this is no mean feat. Most of the families are well aware that they are not wanted, and to give the children a sense of confidence and worth, despite all this, is the goal.
Childcare Ministry
In 2019 a childcare ministry for 0 – 7 years was started in the form of a Playgroup or Kindergarten to cover the times mothers are in Bible Studies or small groups or meetings. This has given an opportunity for the team to use their care and expertise to encourage these children in learning as well as giving them a fun time at church.
The ministry operates every morning, and 2 afternoons a week, as well as three evening meetings. These meetings are flourishing as adults are not disturbed by children and mothers are confident that their kids are well taken care of.