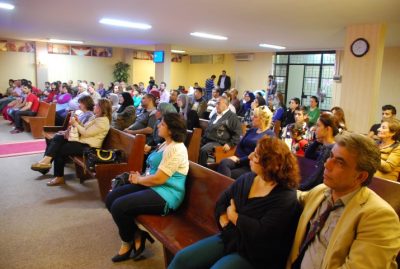 There is considerable interest amongst the refugees in Beirut to know more about the Christian Faith and indeed many have become Christians. The Life Center provides a variety of means for people to learn more and grow in their new-found faith:
Bible study groups in people's homes for those just starting their exploration.
A weekly in-depth Bible study for women held in the church.
The "Al Massira" course for women wanting to develop abroad understanding of the Bible. The format of the course is similar to the Alpha Course which is familiar to many in the West.
The Life Leadership Institute (LLI) is a more formal discipleship programme supported by experiences church leaders from around Europe. There are two streams, one for new Christians, and the other concentrating on leader development.
Discipleship Course
The Bible
The Church – The body of Christ
Christian Character
God's Presence – The Holy Spirit
Discipleship
Worship
Jesus – Saviour and Lord
Sharing Jesus with others
The Kingdom of God
Leadership Course
The New Testament – closer look
Church History
Stewardship
Ministry in the Power of the Spirit
Pastoral Ministry
Leadership
Teaching
Making Disciples
Christian Theology